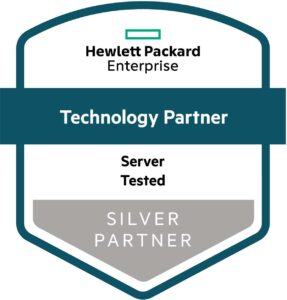 HPE Technology Partner Program – Product catalog – This catalog highlights HPE partners working with HPE product groups and if their products are tested on HPE products.
picoNETS is now listed in the Hewlett Packard Enterprise partner portal. 
picoNETS is a now a member of the HPE Partner Ready for Technology Partner program, an industry-leading approach to supply sophisticated integrated technologies in a simple, confident, and efficient manner.
Do check it out today!   
JMA To Showcase the Power of Live Private CBRS at Mobile World Congress Americas
Syracuse, NY, October 21, 2019 – JMA, a U.S innovator of 4G and 5G software-based technology, will be exhibiting at Mobile World Congress Americas, demonstrating a varied set of edge use cases powered by a Live Private CBRS network. Visitors can experience demos at South Hall, booth 1946.
picoNETS partners with Trilogy Networks for Rural Cloud Initiative
picoNETS – a deep edge content delivery network (CDN) provider that uses edge caching technology to provide the last mile connection between the network and end-user – has partnered with Trilogy Networks to join the Rural Cloud Initiative (RCI), a unique coalition of network and edge innovation partners committed to promoting & accelerating the digital transformation of rural America.
Mumbai, India – January 11, 2022 – picoNETS announced that it has joined the Streaming Video Alliance (the Alliance), an industry forum comprised of leading companies from the online video ecosystem. picoNETS joined the Alliance to contribute in high-throughput, low-latency use cases spurred on by factors including 5G networks, ultra-high-resolution media, new traffic types such as AR, VR, and new Metaverse use cases
"We are pleased to join the Streaming Video Alliance. The alliance is the premier industry ecosystem thought leader and helps create the technology stack which is building the future of video," said Prakash Advani, Co-Founder, and CEO. " We look forward to serving our customers with the expertise gained from the alliance membership and contributing to the alliance in areas of Deep Edge CDN and low latency streaming"
picoNETS is a Deep Edge Content Delivery Network working with Telcos and Content Partners.
picoNETS vision is to deliver end-to-end superior QoS (Quality of Service) for Internet-enabled businesses and services. Our Edge CDN performs better than traditional CDNs. We achieve this by distributing a large number of PoPs (Points of Presence) closer to the users.
Trusted by the largest content partners, picoNETS not only serves from traditional data centers but also from Edge POPs in various carriers, ISPs, malls, hotels, airports, and 5G MEC.
"The Streaming Video Alliance was established to develop an open architecture, propose standards, and promote best practices to support the future of streaming video," said Jason Thibeault, Executive Director, Streaming Video Alliance. "We welcome picoNETS to the Alliance. They join leading organizations from across the industry to help the Alliance shape the future of online video by collaborating, discussing, and planning how the video ecosystem can operate openly and scale to best meet consumer demand."
Founded in 2014, the Streaming Video Alliance's charter is to encourage deeper collaboration across the entire online video ecosystem, which will include the development of standards and best practices for an open architecture that will operate across the entire online video value chain. The Alliance is currently focused on identifying issues and solutions related to open architecture, quality of experience, and interoperability.
About picoNETS:
picoNETS is a Deep Edge CDN (Content Delivery Network) startup. picoNETS works with leading content partners for an unmatched experience, by providing zero buffering and ultra-low latency. picoNETS can deliver 4K Ultra HD, 8K, VR, and AR seamlessly. Applications can also run on the picoNETS platform's distributed nodes, thereby improving the QoS (Quality of Service).
picoNETS works with leading carriers and ISPs across the world to deliver a superior experience for their users and also reduce both their backhaul and transit traffic. picoNETS engineers are continually innovating and coming up with solutions to enhance Internet Experiences.
Media Contact: ashish.bedekar@piconets.com
Happy to announce that picoNETS is a founding member of the N50 Project
The N50 Charter is about ensuring #digital Participation for the 'Next 50%' wherever they may be in the world.
N50 partners include organizations that have a passionate drive to close the global #digital divide. This includes Fortune 500 companies, Non-Governmental Organizations, Academic Institutions, and entrepreneurial ventures.
N50 is an open, inclusive ecosystem that is fueling transformation in some of the most challenging environments.
picoNETS Launches picoCDN on AWS Wavelength
On-Demand CDN Extender for applications like media, augmented reality, and virtual reality.
picoNETS announces the general availability of picoNETS' picoCDN platform. Designed to run on AWS Wavelength, the picoCDN platform is a next-generation edge Content Delivery Infrastructure, built to enable new high-throughput, low-latency edge delivery use cases. 
AWS Wavelength embeds AWS compute and storage services within 5G networks, providing mobile edge computing infrastructure for developing, deploying, and scaling ultra-low-latency applications. Customers easily extend and augment their existing content delivery infrastructure by deploying the picoCDN platform on AWS Wavelength, allowing them to enhance content and data availability for use cases such as immersive multi-camera streaming at stadiums, 8K videos, gaming, virtual and augmented reality (VR / AR) – all of which require ultra-low latency and high bandwidth. picoCDN can also be used to deliver non-video assets for use cases like e-commerce images or app home page assets, where low latency can significantly improve application startup time and perceived end-user experience.
picoNETS uses AWS services like Amazon Elastic Compute Cloud (Amazon EC2) and Amazon Elastic Kubernetes Service (Amazon EKS) to build its novel vCDN on AWS Wavelength and optimizes content and data availability on the high-speed, low-latency 5G network. 
"picoCDN powered by AWS Wavelength truly abstracts away the implementation complexity to enable OTTs and other CDN users to look at new use cases with ultra-low latency in the 5G world," said Prakash Advani, co-founder, and CEO, picoNETS. "Previously, this required setting up servers and a complex network integration activity. This was often a long, multi-month process. Now with AWS Wavelength, its' much easier for carriers and ISV Partners to work together faster and bring innovative solutions to the market."